Committed to industry leadership and standards

LEED
We have 300,000 sq ft of offices within our portfolio certified to LEED Gold or Platinum.

RESET Air Certification
Our head office building in Dublin was the first office in the city to achieve RESET Air Certification in 2019.

Wired Scored
We have 1,000,000 sq ft of offices within our portfolio Wired Scored certified

WELL Gold
In 2018, our head office building became the first WELL Certified Gold office in Dublin, and the second in Ireland.

UNPRI
In 2019, IPUT was the first Irish property company to sign up to the United Nations Principles for Responsible Investment.

Green Facility
In 2020, IPUT signed a new €300 million revolving credit facility that included a €200 million green component – the largest green facility of its kind in the Irish real estate market.
Industry associations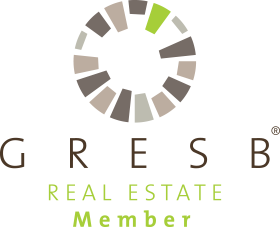 GRESB is an investor driven organisation which monitors the environmental, social and governance (ESG) performance of real estate entities globally. Members of GRESB include leading European property companies and institutional investors. IPUT participated in the Global Real Estate Sustainability Benchmark (GRESB) survey in 2016; the first Irish entity to do so.

IPUT signed the UN-led Principles for Responsible Investment (PRI) in 2019; the first Irish property company to do so. The six Principles for Responsible Investment are a voluntary and aspirational set of investment principles that offer a menu of possible actions for incorporating ESG issues into investment practice. The Principles were developed by investors, for investors. In implementing them, signatories contribute to developing a more sustainable global financial system.

IPUT is a member of The Irish Green Building Council. The IGBC was launched in 2011 with organisations and businesses from the entire value chain of the built environment. All are united in one common goal to provide leadership to accelerate the rate of change in Ireland to a sustainable built environment. The IGBC is affiliated with the World Green Building Council.