Building trust through our track record and our conduct

2022 Year in Review
We are a socially and environmentally conscious investor with an unrivalled reputation for delivering the highest standards of design and placemaking. Our ambition is to be one of the greenest portfolios in Europe as we continue to set the benchmark for sustainability in Ireland.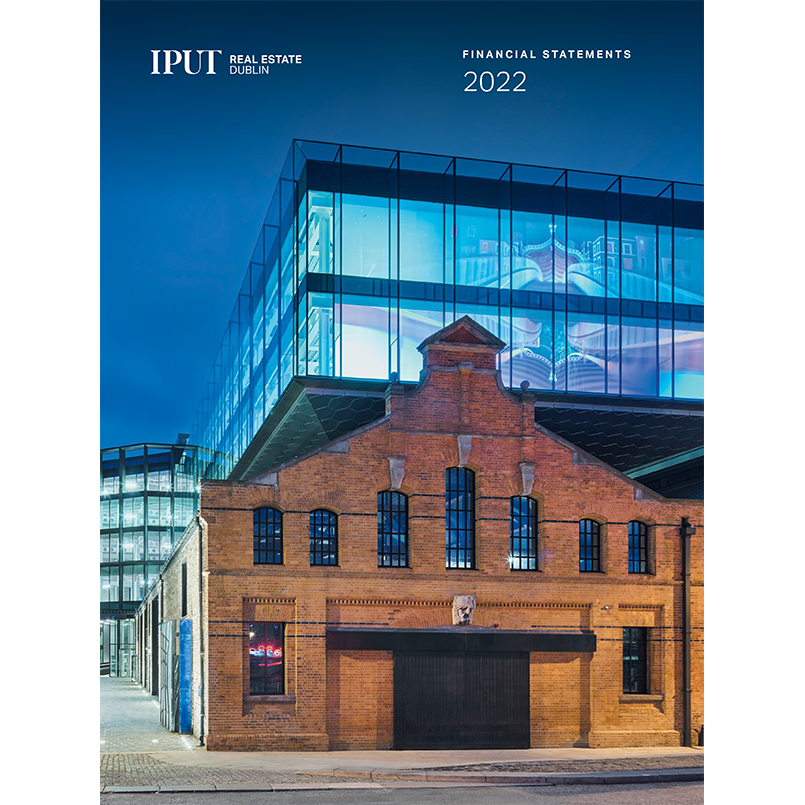 2022 Financial Statements
Despite the wider economic backdrop, we achieved full rent collection. We secured €24 million of new income through new developments and standing assets and paid our highest ever dividend of €108 million to shareholders.
Download report

2022 Responsibility Report
Our 2022 Responsibility Report outlines the progress we have made in developing and managing an increasingly sustainable portfolio.

Outperforming industry benchmarks
We have outperformed the MSCI Total Property Return benchmark across the last 20 years, demonstrating our consistent ability to deliver value for our shareholders.
Download report

Q1 2023 Update
Rising interest rates continue to impact pricing in the commercial real estate sector. With transactional activity subdued as a result, capital values are likely to continue to recalibrate over the coming quarters. In the meantime, our focus will continue to be on generating and sustaining income within our Fund, progressing our development pipeline and growing our dividend for shareholders.

Despite the headwinds facing the sector at present, Q1 was a productive one for the Fund, having generated €60 million of disposals; achieving a letting of 32,000 sq ft to Aon at Fifteen George's Quay and having obtained planning for the first phase of our development at Nexus Logistics Park. We paid a total dividend of €27.4 million in Q1, equating to €11 per share.

Publications library
Visit our Publications library for all previous results and reports documents.
View publications