Our Thoughts
Flexibility is key to stability
Flexibility is defined as 'that which can easily be modified to respond to altered circumstances'. As new ways of working continue to evolve, the need for flexibility has never been more pertinent. Conventional office leases for the most part continue to be long-term commitments.

However, many organisations, particularly those in the early stages of evolution, have limited visibility on their likely growth trajectory or longer-term space requirements and are therefore reluctant to commit to 10 or 20-year leases.
Meanwhile, many established organisations (both public and private sector) are still figuring out what their long-term office requirements will be as a result of the transformational impact of hybridworking. Some companies are reluctant to make long-term lease commitments, not least because of the cost implications when the cost of fitting out of a new office can be the equivalent of up to 3 years rent. Until such time as there is more clarity, many organisations are understandably unwilling to make long-term decisions about the size, configuration or indeed location of offices they will ultimately occupy. This is where flexible office solutions have a role to play – a trend that IPUT Real Estate Dublin identified a number of years ago and which fed into our thought process in developing our managed office solution 'Making it Work'.
Following various phases of lockdown, there has been a notable increase in demand for managed office offerings in the Dublin market in the last 12 months in particular, with flexible options accounting for a greater proportion of office leasing activity in the capital than at any other point previously.
In a recent survey of IPUT's office occupier clients, more than a fifth of respondents said they are more likely to consider managed office solutions now compared to before the Covid-19 pandemic.
One of the reasons why occupiers are now more likely to consider managed solutions is that they are still uncertain about how hybrid work patterns will impact headcount in their organisations. Another key reason for increased demand for managed solutions is uncertainty around the current economic climate and rising costs. The ability to offer employees more choice about where they work and the opportunity to test alternative work spaces or occupancy models were also cited as reasons for companies to consider short-term managed solutions over conventional leasing options.
Flexible office concepts have evolved considerably in recent years. Initially, it was essentially co-working accommodation provided by a small number of specialist providers to facilitate start-up companies in the main. Under this model, occupiers paid a daily, weekly, or monthly rate to occupy desks alongside others with whom they shared services and amenities. This model is still in evidence, more recently coming on stream in some regional hubs around the country. However, the model has evolved considerably and there are now a variety of types of managed office offerings emerging.
In addition to well-known specialist office providers, several traditional landlords including Tishman Speyer, Brookfield , Derwent and Great Portland Estates have reacted to changing market dynamics and created their own bespoke managed office solutions. This acknowledges that occupiers' needs have changed considerably in the last three years and as a result landlords and occupiers need to adopt a collaborative approach to deliver high-quality accommodation and amenities that help occupiers with staff attraction and retention as well as being conducive to maximum productivity. Providing attractive amenity-rich accommodation is now key to enticing employees back to an office environment.
From a landlord's perspective, being agile and having an element of a portfolio dedicated to catering for short-term occupier requirements is eminently sensible in the current climate and ultimately diversifies risk.
This is why IPUT developed our collaborative 'Making it Work' platform – a unique offering in the Dublin market, providing occupiers with flexibility, speed of decision-making and transparency. By incorporating this model within our extensive office portfolio that is in single ownership, there is fluidity to accommodate different size requirements and an occupier can grow within the portfolio in due course if they so wish. The model provides access for occupiers to entire floors of high-quality office accommodation and a host of associated amenities. For example, our building at Pearse Street in Dublin 2, which has stimulating artwork on display, offers occupiers access to a state-of-the-art gym as well as attractive auditorium space. Under the 'Making it Work' model, an occupier can rent office space on flexible terms of between 1 and 5 years and IPUT will professionally manage and service the accommodation on their behalf.  The all-in-cost payable for this high-end managed solution incorporates the initial cost of the build out, furniture and branding as well as agency and project fees and the ongoing costs of the rent, rates, service charge, utilities, and space management.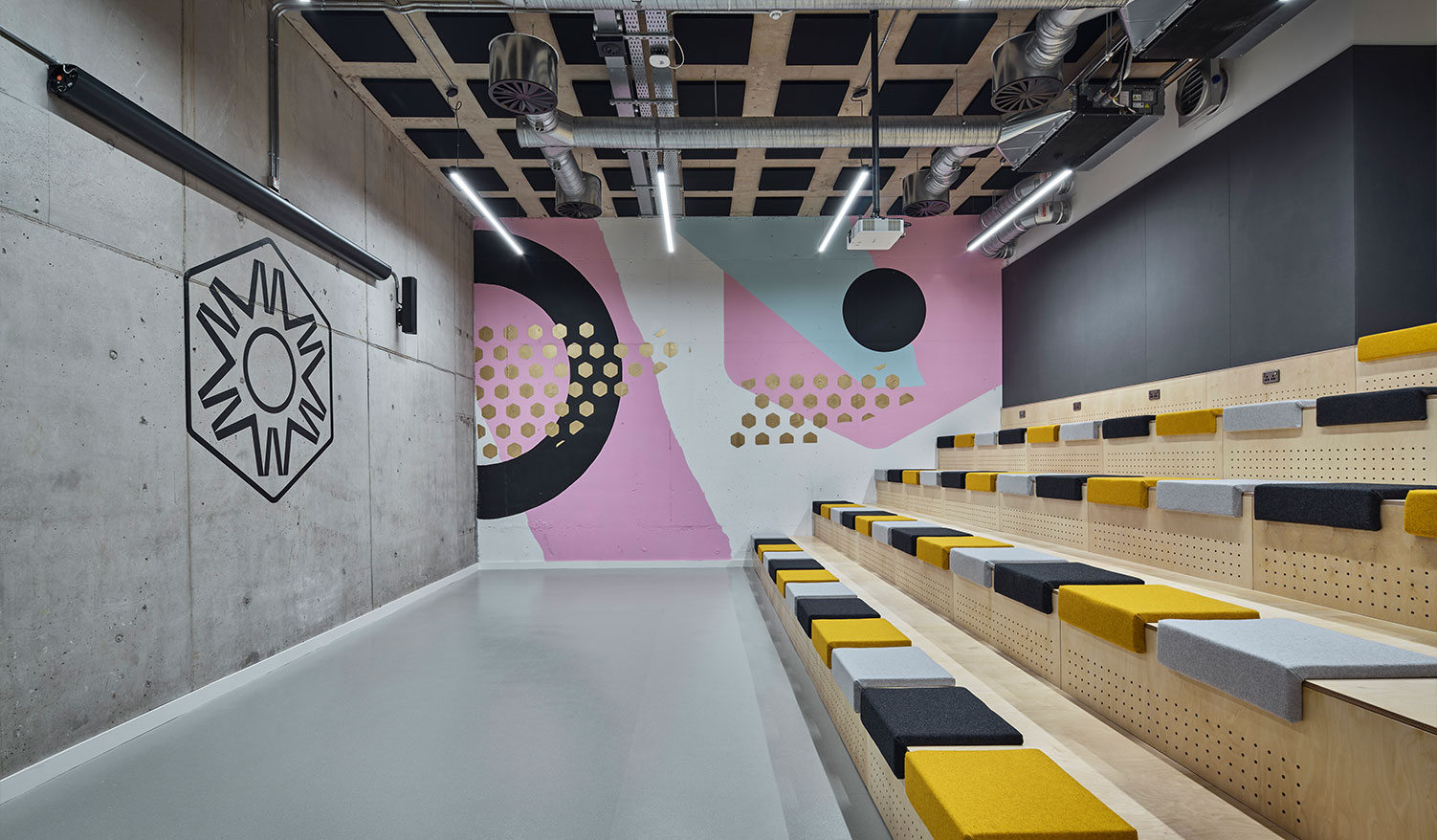 The volume of grey space in the Dublin office market has increased over the last few quarters as some companies, primarily those in the ict sector, seek to sublet or assign excess office accommodation. At the end of Q3 2022, grey space accounted for approximately 10% of overall vacancy in the city centre but this is likely to increase over the coming quarters. An increase in the availability of grey space means that there will be more choice for companies looking for fitted office accommodation in the capital. Occupiers considering short-term flexible options need to be aware of the key differences between subletting this grey space and opting for a managed solution instead.
Cost
Some might assume that subletting is a more cost-effective option being that the monthly/annual rent cost is generally cheaper than in a managed office scenario. An occupier weighing up his or her options needs to understand that the net rent quoted for sublease space is exclusive of a myriad of other associated costs and while the rate quoted for leasing flexible or managed space is higher, it is an all-inclusive gross cost. When compared (i.e., sublease plus all associated costs vs all-in cost of managed offering) the reality is that both options are broadly similar from a cost perspective over the shorter term. It must also be borne in mind that there are no reinstatement costs to contend with in a managed office letting agreement as opposed to a sublet, where considerable reinstatement costs may be payable at the end of the term of occupation.
A managed solution offers an occupier greater visibility on the total outlay involved compared to a sublet option where unforeseen costs can arise.
Flexibility & transparency
When subleasing accommodation, the duration of the tenancy is dictated by the sublessor and there is little flexibility. However, in a flex offering, the occupier has more choice about the length of time they wish to occupy the accommodation for. Another key difference is that in a sublease, the occupier is bound by the existing Heads of Terms within the lease and the transaction is subject to approval of the head landlord and sublessor.
One misconception is that opting for a managed office solution means compromising on branding or privacy or the ability to make space your own. However, this is not always the case as solutions such as IPUT's 'Making it Work' model offer corporate occupiers self-contained floors including occupiers own kitchen, comms room and meeting rooms and the ability to brand their accommodation as they wish. It is very much a collaborative process between the provider and the occupier.
Speed of execution
Another important factor that must be considered is the ease and speed of execution. In a sub-let, this is not a given as there may be considerable time delays in securing accommodation, getting necessary approvals from the sublessor and head landlord, as well as overseeing design and fit-out and acquiring equipment and furniture. There is also risk that either the sublessor changes their occupational requirements or the landlord does not consent to the sublease. A managed solution meanwhile is risk free and much speedier by comparison with a short form licence requiring minimum negotiation and the workspace designed to be 'plug & play'.
In a nutshell, short-term managed solutions offer companies flexibility, transparency and speed of execution that cannot be guaranteed in a conventional letting or subletting. Opting for a holistic solution where management and servicing of real estate is outsourced to professionals enables organisations to focus on their core business. It also enables them to occupy state-of-the-art accommodation and have access to high-end amenities that will assist with encouraging employees back to the office. Having a fixed all-inclusive price for occupation helps businesses to accurately budget for outgoings. Meanwhile, there are also benefits for landlords who have an ability to accommodate an element of flexibility within their offering, building relationships with occupiers who may in due course wish to scale up within the portfolio. Flexibility is truly key to stability, particularly in the current economic climate.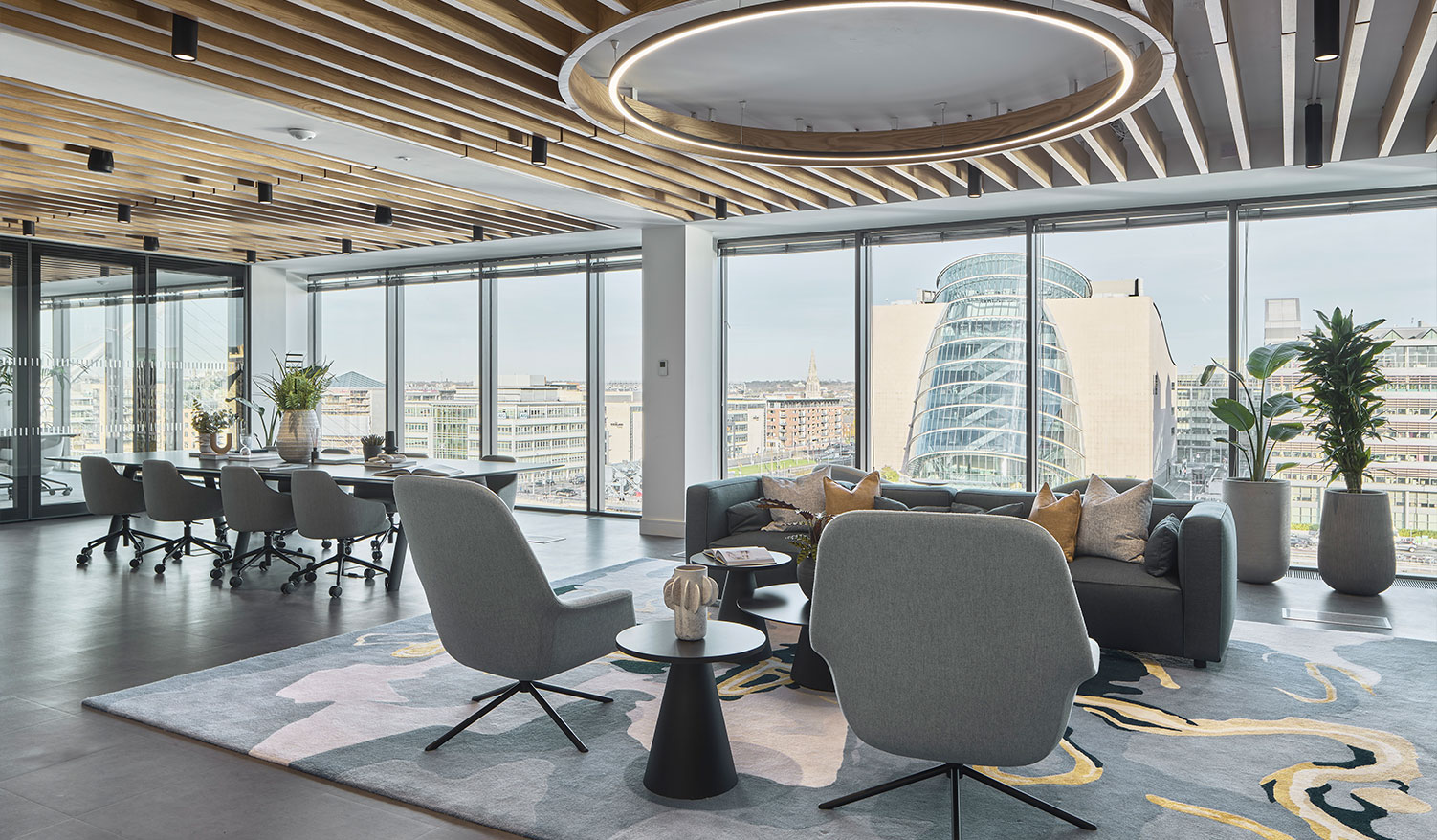 In addition to our first offering at Pearse Street, which is fully let, IPUT now have other 'Making it Work' spaces of various sizes coming on stream within our portfolio, including 21,205 sq ft at One Grand Canal Square in Dublin Docklands, a 10,200 sq ft penthouse floor at Riverside Two, Sir John Rogerson's Quay and 3,200 sq ft on the ground floor at Styne House, Hatch Street, Dublin 2. For further information visit:  IPUT Making it Work.