Our Thoughts
Leading the charge in logistics placemaking
The concept of placemaking is now well established, with responsible real estate stakeholders, particularly those with a long-term perspective, keenly aware of the tangible and intangible benefits that investment in proper placemaking can deliver from an economic, social, cultural and environmental perspective.

To date, efforts in improving the public realm and placemaking have been primarily focussed on particular asset classes – most notably offices, retail, leisure and residential.
To date, efforts in improving the public realm and placemaking have been primarily focussed on particular asset classes – most notably offices, retail, leisure and residential. However, placemaking is now starting to make its presence felt in the logistics sector of the property market. This is perhaps not surprising when one considers the extent to which this specialist sector of the market has utterly transformed over recent decades.
As technology has evolved and e-commerce has demonstrated exponential growth, Ireland has converted from what was largely a manufacturing-based economy only a few decades ago. The configuration and quality of logistics buildings has had to evolve in tandem with the change in the function and purpose of these facilities as well as regulatory requirements. The days of poor-quality sheds in isolated industrial parks with little kerb-appeal and no amenities or services are coming to an end.
Occupiers and investors alike are demanding higher specification and sustainable buildings, particularly in the current environment with so much focus on the green agenda and energy efficiency. However, the quality of the environments in which logistics buildings are generally located and the services and amenities provided within them has not evolved to the same extent.
While modern industrial and logistics buildings are state-of-the-art in terms of design and fit-out and tick a myriad of boxes from a sustainability perspective, the surrounding neighbourhoods invariably leave a lot to be desired. This needs to change.
The focus is shifting from developing what were traditionally functional buildings in not very pleasant or inclusive environments to a more holistic approach of developing high-specification sustainable facilities in highly landscaped environments rich in amenities and services to benefit all users including local businesses and the wider community. The objective is to make these locations more inclusive and appealing to all users and ultimately to increase dwell time.
It should stand to reason that against a backdrop of virtually full employment, employers need to be ever mindful of the quality of the local environment and the appeal of publicly accessible space between buildings when trying to attract staff to their buildings and campuses. The added health and wellbeing benefits generated as a result of investment in the public realm are largely intangible but will improve the overall appeal of a logistics campus and the surrounding area. The provision of walking, running and cycling tracks and pleasant and safe outdoor environments that provide access to attractive food and beverage offerings and cultural experiences will have the added benefit of boosting employee productivity and morale.
IPUT clearly sees the societal benefits of creating sustainable neighbourhoods that have a clear sense of community as demonstrated by the calibre of the placemaking and public realm we are delivering in many of the office and retail-led schemes we are involved with. Indeed, we are consistently aiming to raise the bar in this respect. Having a long-term view affords us the opportunity to think differently about placemaking.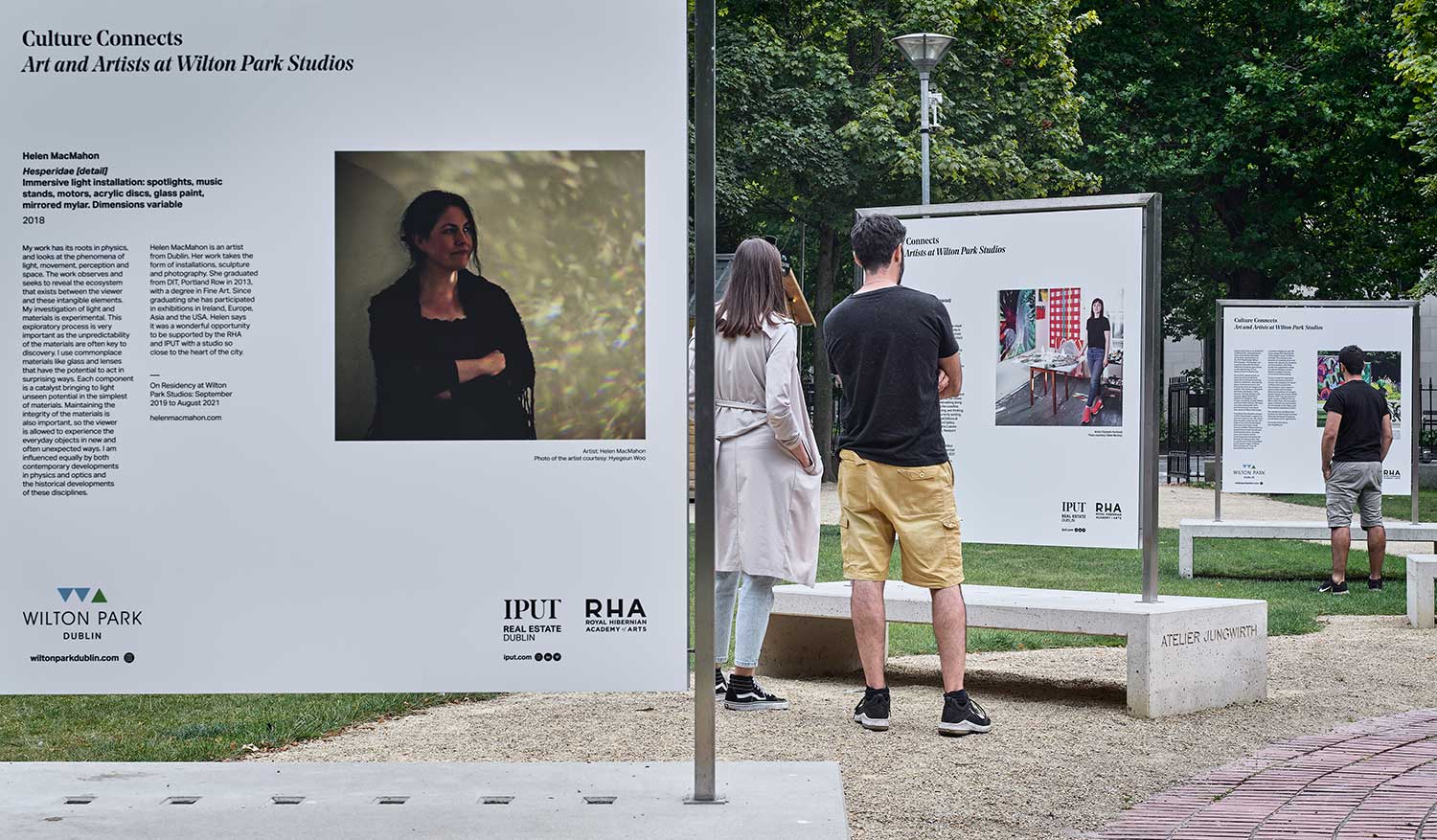 We now want to lead the charge on the delivery of meaningful placemaking and investment in the public realm within the Irish logistics market. Whilst there is cost associated with this approach, we firmly believe that over the long-term, this investment will reap rewards and that the quality of our investment in the public realm within our industrial and logistics schemes will be a key differentiator. In addition, this approach will deliver stronger long-term returns for our investors.
In addition to the creation of state-of-the-art sustainable buildings, we want to set a new standard for logistics development in Ireland by giving equal focus to improving the public realm in the neighbourhoods where these buildings are located. We want to create exceptional places that deliver long-term positive benefits, not only for the occupiers of our logistics buildings and their employees but also for the wider communities and local businesses where our schemes are located.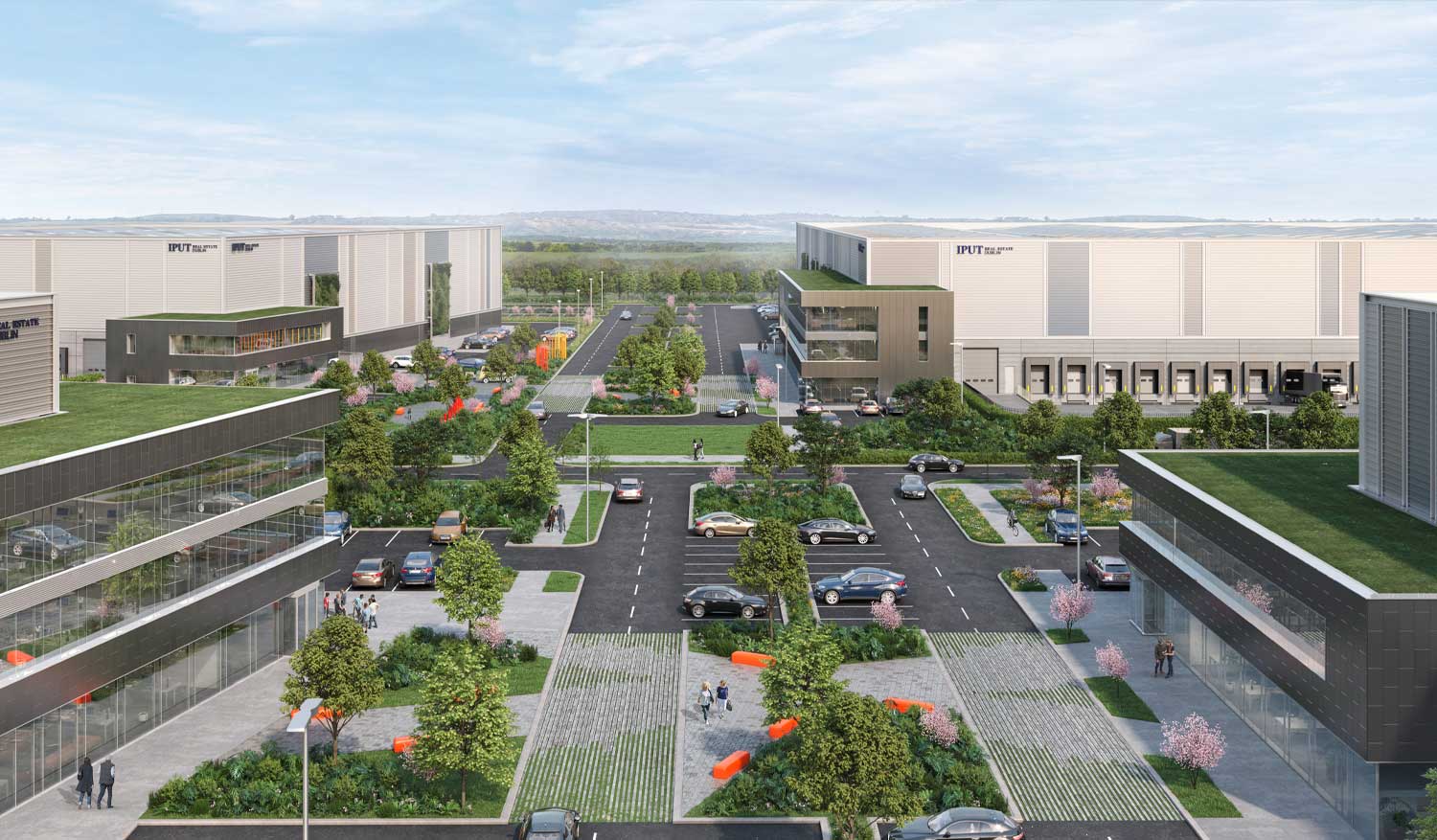 At Quantum Logistics Park in north Dublin, in addition to the delivery of four exceptional buildings, (all of which have been pre-let), we are developing a running track, a multi-use games area, an outdoor exercise area and a central plaza which will facilitate public art installations and pop-up food offerings. We are also investing heavily in various green initiatives at this scheme and have similarly ambitious plans for a holistic offering at nearby Nexus Logistics Park in due course. The delivery of exemplar sustainable buildings along with high quality associated amenities and service offering will transform these communities and truly raise the bar and set a new standard in the Irish market.